IRONWOOD CAMP 2023!!
We are offering an Exclusive 15% Discount on all IN STOCK items for IRONWOOD CAMP attendees.  Please use the discount code IRONWOOD15 at checkout.  By default, we will
not be shipping any orders

that use this discount code.  These orders will be available for

pickup at Ironwood on the first day

.  WE WILL MANUALLY REFUND ALL THE SHIPPING CHARGES BACK TO YOUR CREDIT CARD.

NOTE for JAVELINS:   If you want a Deluxe PVC Tube for $30, please note that in the comment section during checkout.  Otherwise we will manually refund all the shipping charge which includes the tube.  Please call with questions.  509 290 6543.

We have numerous inbound shipments specifically for the Ironwood Camp including Nishi, Nemeth, ATE, Fibersport, Vinex, Nelco, Polanik, and Finnflier.

 
MEN's  SHOT PUT RECOMMENDATIONS:
STEEL, POLANIK from POLAND 5.45k 117mm
UNPAINTED STEEL, POLANIK from POLAND 5.45k, 117mm
WOMEN'S SHOT PUT RECOMMENDATIONS
POLANIK "Trainer" 106mm (fine for Competition as well).
ATE SHOT PUT COMPETITION STEEL 109mm
DISCUS RECOMMENDATIONS:
ATE (more inventory arriving 9 JULY!)
Vinex (more inventory arriving 9 JULY!)
JAVELIN RECOMMENDATIONS:
For Beginners:
600G competition & 800G competition 
(We also stock Rubber Tip versions for HS competition in certain states.)
For Intermediate Throwers:
ADVANCED THROWERS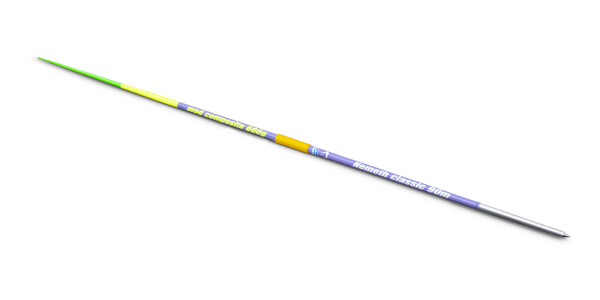 Please call or email for your specific needs.  We sell high-end

NEMETH

and

NORDIC

 javelins.  Price and availability may vary.
HAMMER RECOMMENDATIONS:
POLANIK, the near Bullet-proof Go-To brand for Hammers! 
DeAnna Price's American Record-Setting Polanik hammer came from 4Throws!!